Based in Luton, Bedfordshire. We are an experienced firm of Accountants, Business Advisors and Tax Planners who focus our accountancy and business skills specifically on small and medium sized businesses. We offer tax planning advice and can help deal with statutory returns as well as investigations. Our accountancy team is committed to helping clients fully understand their financial situation and how it relates to their business.
Contact Details
Products & Services
Book Keeping
Invoice Production
Posting of all transactions to a suitable accounts package
Purchase Ledger Management including purchase analysis and payments
Management of stock levels to run the business efficiently
Planning your dividends where applicable
Regular and specific business advice to take advantage of efficiencies
Ensuring information is ready and accurate for filing of statutory returns and accounts
---
Payroll
Running your own payroll can be both time consuming and complicated and it can divert resources from the core activities of your business. With the introduction of RTI (Real Time Information) employers must report details of amounts paid to employees and the corresponding deductions, on every pay run as opposed to at the end of the financial year.

Taxwise Accountancy offers a comprehensive and confidential payroll service regardless of the size or complexity of your business at a fixed cost. We use our years of experience to ensure that the Payroll function is run correctly, on time, every time.
---
Vat
Assistance with VAT registration
Proactive advice on use of the most tax efficient VAT scheme for your business
Advice on VAT planning and administration to minimise your liability and take advantage of any opportunities
VAT control and reconciliation
Preparation and filing of VAT Returns online
International VAT advice for companies that are trading in the EU or exporting outside the EU
Customs issues aimed at assisting your business with importing and exporting goods
Guidance for charities and other not-for-profit organisations
Information about partial exemption conditions and impact
Day to day advice on transactional matters as they arise
VAT planning for large one off transactions such as sale or purchase of land or property
Negotiating with HMRC in disputes and representing you at VAT tribunals
Planning to minimise future problems with HMRC
---
Annual Accounts
Using your bookkeeping records to prepare your annual accounts
Reconciliation of all control accounts and advise of any anomalies
Applying the relevant accounting standards and statutory requirements to your accounts
Completion of Accounts to agreed timescales and statutory deadlines
Producing financial statements, tax computations and tax returns to file with HMRC.
Producing full and abbreviated accounts for filing at Companies House where required
Assisting in applications for raising finance or mortgages
Identifying how we can minimise your tax liability
Review of your accounts so that you understand how to manage your company's future finances and cash flow.
Advice on managing stock levels, customer balances owed and supplier balances due
Providing advice on methods of strengthening your controls and record keeping procedures
I would recommend this business
Best accountants in luton highly recommended no messing around, been using these guys for years
| | | |
| --- | --- | --- |
| Value for money | | |
| Service & support | | |
| Quality | | |
| Location | | |
| Overall rating | | Excellent |
---
I would recommend this business
Thank you for completing my tax return and rental properties account within a week. See you next year
| | | |
| --- | --- | --- |
| Value for money | | |
| Service & support | | |
| Quality | | |
| Location | | |
| Overall rating | | Excellent |
---
I would recommend this business
They completed all the work on time and to my satisfaction. Also very helpful in advising on business improvement and tax affairs. Will be using going forward and definitely would recommend to others!
| | | |
| --- | --- | --- |
| Value for money | | |
| Service & support | | |
| Quality | | |
| Location | | |
| Overall rating | | Excellent |
---
I would recommend this business
I was with a different accountant and it was the same year in year out.
Only when i decided to try out Taxwise did i find out how much i could save in tax.
Do yourselves a favour and give taxwise a call.
| | | |
| --- | --- | --- |
| Value for money | | |
| Service & support | | |
| Quality | | |
| Location | | |
| Overall rating | | Excellent |
---
I would recommend this business
The guys at Taxwise were a great help and provided a professional service. My business accounts were a bit of a mess because my last accountant didn't have a clue what he was doing, the guys here sorted them out quick and hassle free. Would definitely recommend Taxwise.
| | | |
| --- | --- | --- |
| Value for money | | |
| Service & support | | |
| Quality | | |
| Location | | |
| Overall rating | | Excellent |
Customer Testimonials
Very reliable and knowledgeable accountants, they helped me immensely with my tax planning. I now recommend these guys to all my friends and family.
---
Excellent service, great response to my initial queries. I would definitely recommend these guys purely based on their professionalism.
---
Thank you guys for doing my tax return and getting my CIS refund. See you guys again next year
---
Very professional service, completed my accounts and tax return for this year. I would definitely recommend to others.
Social Activity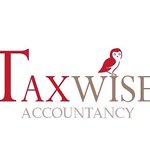 Please visit our website for more information #accountantsinluton https://t.co/6MxvA7M2eI https://t.co/aRxe3vhJrT
The Self Assessment tax return deadline is 31st January. HMRC will apply a penalty of £100 if your tax return is submitted late. If HMRC have sent you a notification to file a tax return and you have not filed this yet, do not delay any longer. Should
Nearest Businesses